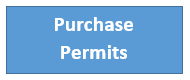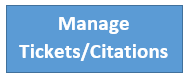 Purchase Permits                                         Manage Citations                                 
Prepare the following information to purchase a permit:
Driver Information (your name, address, etc.)
Your 9-digit MU Student ID (ex: 000012345) – If you do not have an ID number, please contact mmryan99@marianuniversity.edu for assistance. 
Vehicle information (make, model, year, color, and license plate state and numbers)
Registered Owner information is required.
Accepted Payment Methods

Refunds are NOT issued.
STUDENT PARKING FALL 2022–SPRING 2023
Purchase a parking permit beginning July 15, 2022 by clicking the Purchase Permits option above. Contact One Stop at 920-923-8555 if you need help.
Parking permits are non-refundable.
New permit stickers must be placed on the lower passenger side of the windshield, and outdated stickers must be removed.
Purchasing a parking permit does not guarantee a valid parking space, as parking is on first-come, first-serve basis. A valid parking space is defined as parking between 2 striped lines designated for parking.
If a permit is stolen or lost, a replacement will be issued at the regular price.
Students are only allowed 2 temporary parking permits per semester with each temporary permit limited to 3 days per semester.
MARIAN PARKING ENFORCEMENT
Sep 5, 2022–May 5, 2023 | Mon–Fri 8am–4:30pm All vehicles parked on Marian University grounds must display an MU parking permit.
Parking in any of the following areas is a violation: handicap spaces, fire lane, guest spaces, President's space, on the grass, sidewalks, perimeters of parking lots, or any driveway.
Click the Manage Tickets option above to pay for or appeal any MU parking citations.
$5 discount for any parking tickets paid within 7 days of issue.
$10 late fee for any parking tickets not paid within 14 business days.
Any citations not paid within 14 days will be turned over to the Office of Business and Finance to be added to your student account.
Writing "visitor" on a parking ticket and returning it to One Stop will not void the ticket.
Appealing a ticket must be done within 7 days of issue. Please note that an appeal will not be granted on the grounds of negligence (i.e. I brought another vehicle and forgot to get a temporary pass).
CITY PARKING ENFORCEMENT
The City Police will ticket and/or tow illegally parked cars in areas including, but not limited to: vehicles parked on campus in fire lanes, handicap stalls and in front of garbage dumpsters, or vehicles parked off campus in no-parking areas as noted below.
All Year | Mon–Fri 7am–7pm: No parking on the west side of National Avenue.
All Year | Every Night: No overnight parking is permitted on Division Street or National Avenue.
Nov 15–Mar 15 | Every Night 8pm-8am: The winter parking ordinance is in effect – which is based on a commonly used odd-even concept. On even calendar days, residents may only park on the even address side of the street. On odd calendar days, parking is allowed only on the odd side. For detailed information see the City of Fond du Lac's website.
FACULTY & STAFF PARKING
Permits for faculty/staff can be obtained by clicking here.
GUEST PARKING
Guest Parking spaces are restricted to non-Marian patrons only; faculty, staff, and students are not allowed to park in these spaces.
All visitors who wish to park on campus must receive a Temporary Parking Permit from One Stop (permit is limited to 3 days).