Welcome to the Bellevue College Parking Portal
Please Note: As of August 1, 2022, Bellevue College requires permits in all parking lots 24 hours a day, 7 days a week. 
Winter 2023 student parking permits will be on sale beginning from December 22, 2022
Fall 2022 student and employee 2022-2023 fiscal year parking permits available for purchase NOW
(please note that Fall 2022 M/W and Tu/Th student parking permits are SOLD OUT)
Detailed parking information and announcements can be found on the Bellevue College Public Safety Parking website. 
___________________________________
___________________________________
__________________________________
To purchase a permit, you will need the following information:
CTCLink number

E-mail address

Mailing address

Vehicle Information (Make, Model, Color, License Plate Number)



Visitor Passes may be used in any student lot, regardless of where they were purchased. Employees may take daily passes to the Parking Office to be authorized for Employee Lots.
Parking permit refunds: In cases where a permit is no longer needed, employee or student permit holders may request a partial refund from public safety using the refund form on the public safety web page.
___________________________________
___________________________________
SPECIAL ANNOUNCEMENTS
King County will continue to use the parking lots 1 & 3 for COVID testing until December 31, 2022

Individuals authorized to park in ADA stalls displaying valid placards do not need to purchase parking passes to park on campus in any valid parking spot. Call the Parking Office for details.

Annual Employee permits may be returned to the Parking Office before the second pay period during quarters not in use to avoid quarterly charge. Call the Parking Office for details. 

Cash payments may be made in person in the Parking Office in B132.  

Citations can be made within 21 days of the ticket being issued. Please follow this link to appeal a citation.

Hybrid vehicle parking info: electric vehicle parking only when charging (parking permit required). 
Current Valid Parking Permits:
     Students Fall (valid 9/19/22- 1/02/23):                                                   Employees (valid 7/1/22- 6/30/23):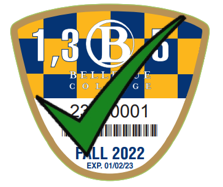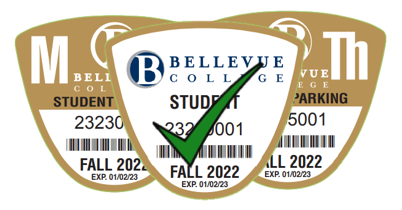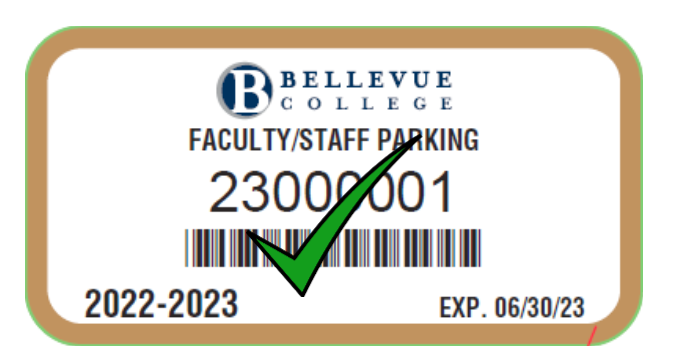 ****
Try these alternatives to save money, earn cash, or help the environment!
If you usually drive your car or are looking for alternatives, you can consider taking the bus, biking, or carpooling a few days a week or all the time. It's easy to do, and BC offers great programs and discounts!
____________________________________
____________________________________